The global fertility market is estimated to grow to ~$50B by 2030 with nearly 1/8 couples having trouble conceiving.  Advances in technology are making reproductive health options more accessible from both a convenience and affordability standpoint.  Bea Fertility is a healthcare startup offering at-home fertility treatments via a kit offered through subscription.  Traditional fertility options like IVF need to be done at a fertility center and come at exorbitant cost.  Bea uses ICI, a technique that's similarly effective to other treatment options, but only costs £300/month.  The company is focused on supporting the entire conception journey and offers ovulation tracking, guidance, and an expert network.  Presently pre-launch, Bea is in the process of gaining regulatory approval and expects to launch by the end of the year.
London TechWatch caught up with CEO and Cofounder Tess Cosad to learn more about the importance of making fertility treatments accessible, the company's upcoming launch, strategic plans, and recent round of funding.
Who were your investors and how much did you raise?
We raised $1M and it was our pre-seed round. The round was led by Calm/Storm VC and joined by QVentures. It also includes an innovation grant from the recent InnovateUK SMART competition.
Tell us about your product or service.
Béa Fertility is a healthcare startup democratising access to fertility treatment. Set to launch later this year, our kit – available by subscription and delivered to peoples' doors – will enable couples who are unable to conceive naturally to carry out what's called "IntraCervical Insemination" (ICI) at home. Béa's ICI method involves placing a small cup of semen close to the cervix, where it's left in-situ for 4-12 hours.
Our method will improve the chances of conception by 40% if used over 3 months, and by as much as 60% if used over 6 months. Our kit will be delivered to subscribers each month and will provide users with: two ICI devices, ovulation tests, pregnancy tests, and access to an app to help track ovulation dates and the progress of their fertility journey. The subscription will cost around £300 per month, meaning 5 months of the Béa ICI treatment will be the same price of one round of IUI at a fertility clinic.
What inspired the start of Bea Fertility?
I have a background in femtech, and my cofounder is an embryologist. For a long time, we have both been acutely aware of the inaccessibility of fertility treatment. NHS provision in the UK is a postcode lottery, and the criteria that must be met to access it are stringent and present a barrier to access for many. For those who decide to go private, clinical treatment can be expensive, invasive, and emotionally exhausting. We decided to pool our expertise to bring a clinically approved, affordable, and inclusive fertility treatment to market, to widen access and create more options for couples and individuals struggling to conceive.
How is it different?
Currently, the next step for those who are unable to conceive naturally is to receive either Intrauterine Insemination (IUI) or In Vitro Fertilisation (IVF) treatments at a fertility clinic. These are interventions that can take a physical and emotional toll on those involved. They also present a financial burden.
Béa Fertility will create a new first step on this fertility pathway, which is also significantly more affordable than IVF or IUI. Our ICI method has been scientifically proven to have similar efficacy rates to IUI treatments.
Béa will operate on a monthly subscription basis, providing users with everything they need to start and track their fertility journey. The Béa Kit is also designed in a way that does not require sexual intercourse to collect the semen sample. This allows same-sex couples, and couples using known donor sperm, to access treatment, where only private clinical treatment options might have been available to them before.
The fact that Béa's kit is delivered and used in the comfort of home also differentiates us, as we're putting people back in control of their fertility journey. A key part of our mission is to empower couples to do things on their terms in a space where they feel safe and comfortable.
What market are you targeting and how big is it?
The market is sizable, and sadly it's growing every day as infertility increases. We're targeting the 1 in 7 heterosexual couples in the UK who are unable to conceive naturally, in addition to the many individuals and same-sex couples who would like to try for a baby but are ineligible for clinical treatment on the NHS.
What's your business model?
We work on a monthly subscription basis, with a new kit being delivered to those using the Béa service each month.
How has COVID-19 impacted your business?
We started working on our business pre-COVID, but fertility is something that is always going to be front and centre of peoples' lives, regardless of what else is going on in the world. As with many businesses, the pandemic caused a few delays and hiccups, but we'd largely finished our last production cycle by the time COVID hit, and we were starting to think about fundraising, so we weren't impacted too heavily.
In fact, fertility has been in the headlines more than ever over the last year as many people have had fertility treatment delayed due to COVID. The pandemic has highlighted an even greater need for alternatives to clinical fertility treatment, and demand now is higher than ever.
What was the funding process like?
Fundraising is never easy, especially when you are bringing something completely new to the market. But this meant that when we did meet investors who clearly 'got' our mission, it was easy to tell they'd be a good investor fit for the team. We also ended up with a gender-balanced cap table, which I'm really proud of. We need more women front and centre in the tech sector, so that the new technologies being brought to market work for everyone.
Fundraising is never easy, especially when you are bringing something completely new to the market. But this meant that when we did meet investors who clearly 'got' our mission, it was easy to tell they'd be a good investor fit for the team. We also ended up with a gender-balanced cap table, which I'm really proud of. We need more women front and centre in the tech sector, so that the new technologies being brought to market work for everyone.
What are the biggest challenges that you faced while raising capital?
We're an early0stage business, so the main challenge is finding investors who not only believe in your vision but also you as founders. Finding backers who understand the problem you're trying to solve and believe that you're the right people to fix it isn't easy. But, then again, no fundraising journey is ever completely plain sailing!
What factors about your business led your investors to write the check?
The market for accessible and affordable fertility treatments is huge. There's also lots of scientific research that suggests the trend towards infertility is increasing. I think it was this, combined with our expertise in the femtech and embryology fields, our wider mission, and the effectiveness of our product, that helped to secure us the funding we needed.
What are the milestones you plan to achieve in the next six months?
Regulatory approval is top of mind. Working through CE approval and FDA clearance are two key priority projects right now.
What advice can you offer companies in London that do not have a fresh injection of capital in the bank?
Persevere. You will be told 'no' many times, but there will be people in the world whose lives will be changed by the tech you envisage. You have to persevere to find those people, and bring your idea to life. If your idea is good enough, the investment should come eventually.
Where do you see the company going now over the near term?
We hope to launch in the UK at the end of this year which will be a huge milestone for us. Beyond that, we're focused on providing our users with a service that is well-rounded and community-led, not only delivering on the treatment element but also providing guidance and support for people to lean on. Eventually, we'd like to make our ICI subscription service available internationally and to expand our offering to include a greater range of fertility products and services to suit different needs.
What is your favourite restaurant in London?
It's got to be Dan & Angel, on St John's Hill. It's a tiny local pizzeria a 2-minute walk from my place. They're a couple who moved to the UK years ago with the dream of opening a restaurant. They're still going, living their dream, which I think is incredible. Also, they're obsessed with the health benefits of fibre (their pizza bases contain quinoa to improve fibre consumption). Said benefits are writ large on the menu and on posters hung in the loos, which I find hilarious!
---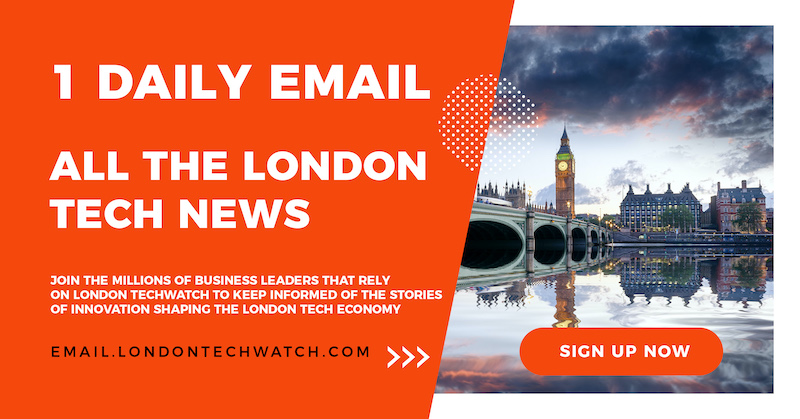 You are seconds away from signing up for the hottest list in London Tech!
---